BUY DIRECT & SAVE EXTRA 10% OFF

use Coupon Code

BUYDIRECT

at checkout
Top Guys Golf Vacation Destination: Bandon Dunes
Posted on 11th Jun 2020
You get a weekend to golf with your closest friends, This opportunity will not go to waste. For an exciting weekend to catch up with your friends. You are in luck! MrTopesGolf will help relieve the stress of planning an unforgettable golf trip. Bandon, Oregon is an incredible place to go for a golf weekend or a week. Look at all the beautiful courses Bandon Dunes has for you and your friends to play.MrTopesGolf will show why you should choose to play at Bandon Dunes. With six golf courses spanning over the Bandon Dunes Resort. The views of the Pacific Ocean will leave you in awe. You and your buddies will get away and have memories that will last a lifetime.

Golf Digest has rated Bandon Dunes courses, Pacific Dunes as 2nd in the US, Bandon Dunes as 7th in the US. Old Macdonald 12th the US for Public Courses Bandon Trails is 14th.
Getting to Bandon Dunes:
Four and a half hours from Portland International Airport. Another option is to fly to Eugene, Ore., and drive about two-and-half hours.
if you're up for the alternate adventure of a connecting flight on a small plane to a small airport, you can fly to North Bend, Ore from Denver or San Francisco airports., which is only about 35 minutes from the resort. Renting a car from there is easy enough, but there are also private shuttle services that will take you to and from the airport. Which costs $65 round-trip (not including tip). Since Bandon itself runs an efficient shuttle service on the property, you don't really need a car once you're there.
Golf Courses At Bandon Dunes:
Pictures of 85 Holes at Bandon Dunes
Sheeps Ranch: The newest addition to Bandon Dunes, opened on June 1st, 2020. The world-class design team of Coore & Crenshaw has been working tirelessly to bring the Par-72, 6,636 yard 18-hole layout to life.
Pacific Dunes:
Designed by Tom Doak and opened in 2001, Pacific Dunes is remarkably different in character and shot making requirements than our other courses.
Old Macdonald:
The fourth course at Bandon Dunes pays homage to golf course architect Charles Blair Macdonald by asking one simple question: What would Macdonald have created had the Oregon Coast been his canvas? Inspired by Macdonald's iconic work, course architects Tom Doak and Jim Urbina crafted a course that seeks the answer upon vast greens, among myriad angles of play, and from the depths of fierce bunkers. By celebrating these classic concepts of design, we honor the traditions of this game we love.
Punchbowl:
The Punchbowl is a 100,000-square-foot putting course designed by Tom Doak, with Jim Urbina. To learn more, here are answers to some frequently asked questions
Bandon Trails:
Opened in 2005, Bandon Trails begins atop a massive sand dune, then quickly opens into a sprawling meadow. The routing then works higher into the coastal forest, before finally returning to finish in the dunes. The course is enjoyable to walk and is a constant reminder of how the game was originally created among inland rolling dunes with dramatic ocean vistas.
Bandon Dunes:
It began in 1999 with the opening of Bandon Dunes. Designed by Scotsman David McLay Kidd, the course is perched on a bluff high above the Pacific Ocean
Green Fees: $100 On Nov.23-January if Resort Guest or Oregon Resident, $130 for day guest at its lowest rate. Highest rate is $295 for resort residents or Oregon residents. July through September or $345 for day guest.
Caddie Service: The caddie fee is $100 per bag, per round plus gratuity. If your group is a foursome or threesome then we recommend payment of $30-$40 per player based on the level of service. If your group is a twosome, recommended caddie payment is $50-$60 per player.
Bandon Preserve:
Bandon Preserve is a 13-hole par-3 course. All net profits from Bandon Preserve go directly to Wild Rivers Coast Alliance (WRCA), an organization that supports conservation, community, and economy on the southern Oregon Coast.
Lowest Rate: $50 Nov.23-February
Highest Rate: $100 May-Oct
Accommodations:
At The Bandon Dunes Golf Resort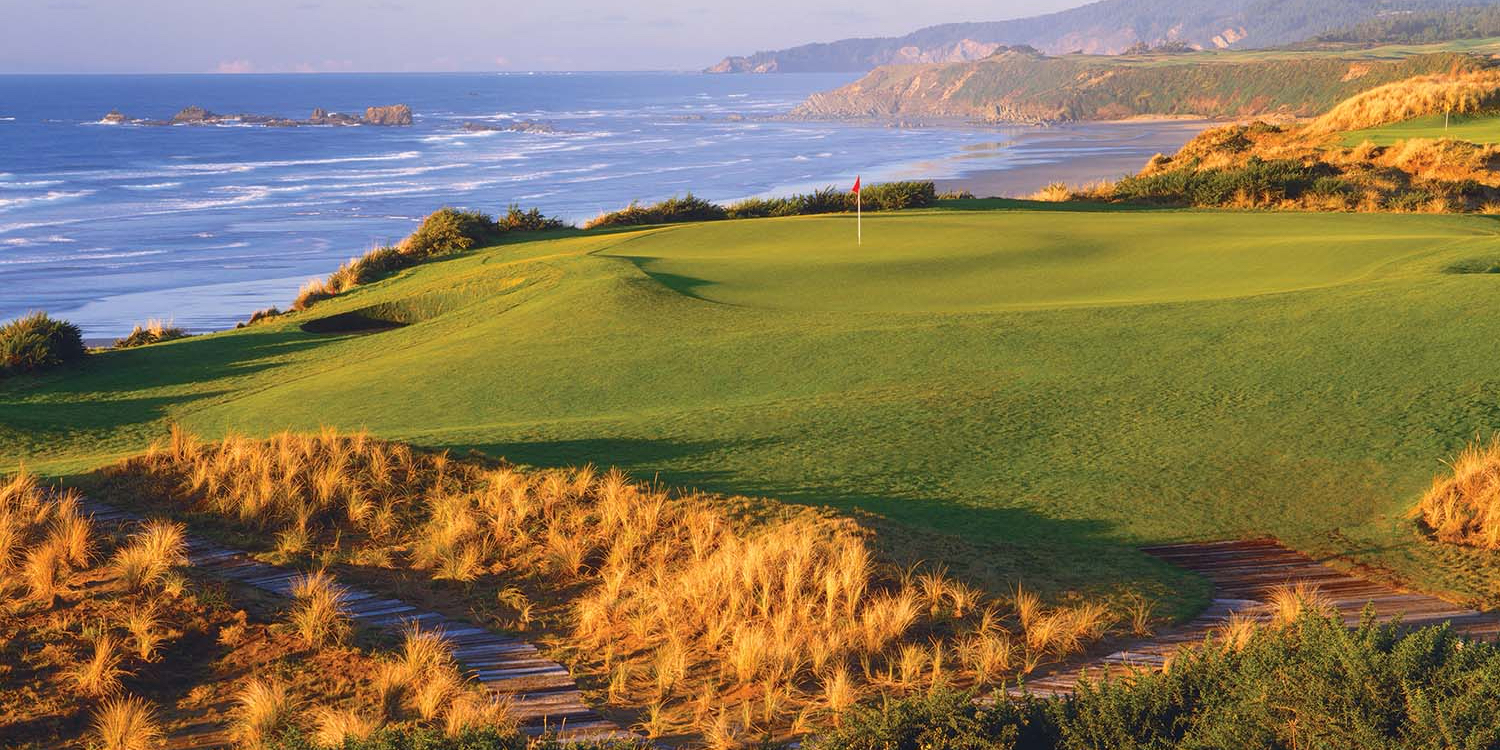 Unobstructed Oceanfront View at Face Rock- 4 Bedrooms, 2.5 Baths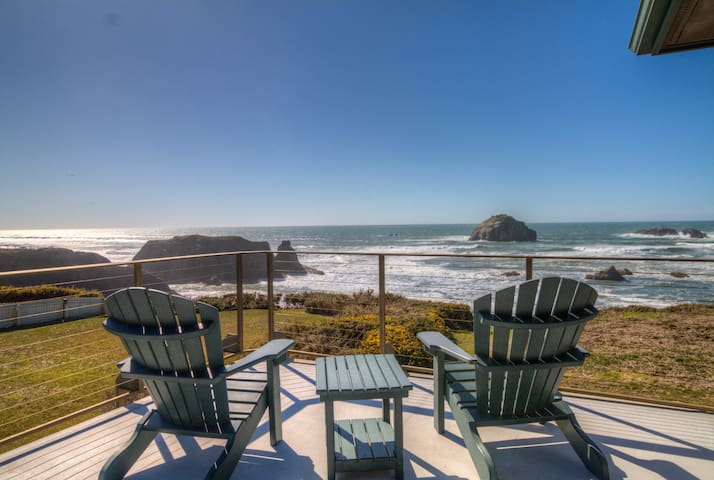 MrTopesGolf hopes to take the guesswork and stress out of planning your next guy's trip. Bandon Dunes is a great destination to go for your next golf trip. Look at all six of the courses. Each one has perfect greens to play on. As well as unmatched scenery of the Pacific Ocean to top off great rounds. With the course shaped around the beautiful views that Bandon Dunes has to offer. The views will take your breath away countless times on your relaxing getaway. Bandon Dunes Golf Resort is a top golf destination for any guy's trip.
If you enjoyed this post, MrTopesGolf would love for you to help spread this post by emailing it to your friends or posting it on your social media: Facebook,Instagram, and Twitter. Do not forget to tag MrTopesGolf when you are having the time of your life with your buddies on your golf trip to Bandon Dunes!